Publish the right content at the right time to drive traffic to your site and convert leads.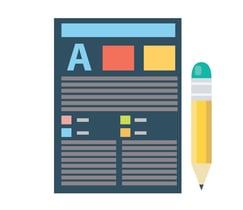 It's no secret that quality content will drive people to your website. If you have a small marketing team or no marketing team at all, it can be tough to keep up with it all -- developing a strategy, creating an editorial calendar, coming up with new article ideas, publishing them and promoting them to make sure people see them and follow the links to your website.
We're here to help you with the entire process. From strategy to promotion, we'll help you plan, build, and share your content. We'll work to bring awareness to your business and to the solutions you provide, so that visitors to your site will read compelling and engaging articles that they will want to share with others.
Our content development services include:
Content strategy
Content editorial calendar
Writing and publishing content
Promoting content and growing engagement
On-going content management
Fill out the form to get started.