Does it feel like you're spending more time working because you're working from home?
There are no solid lines anymore, so it feels like we're always on.
Even as some States begin to open up, a lot of us are still staying home, and we need to be done with "just winging it".
New sleep schedule? Taking conference calls around your new coworkers age 5 and 3?
If you've been struggling, it's okay. You're not alone.
As we've adjusted to the "new normal", there are a few things we've started doing every day to keep on track:
Make the bed. Seriously, it's a game-changer.
Don't just write down a to-do list. Schedule that to-do list.
Bring the laptop outside. If you have outdoor space this can transform the way you feel about your workspace.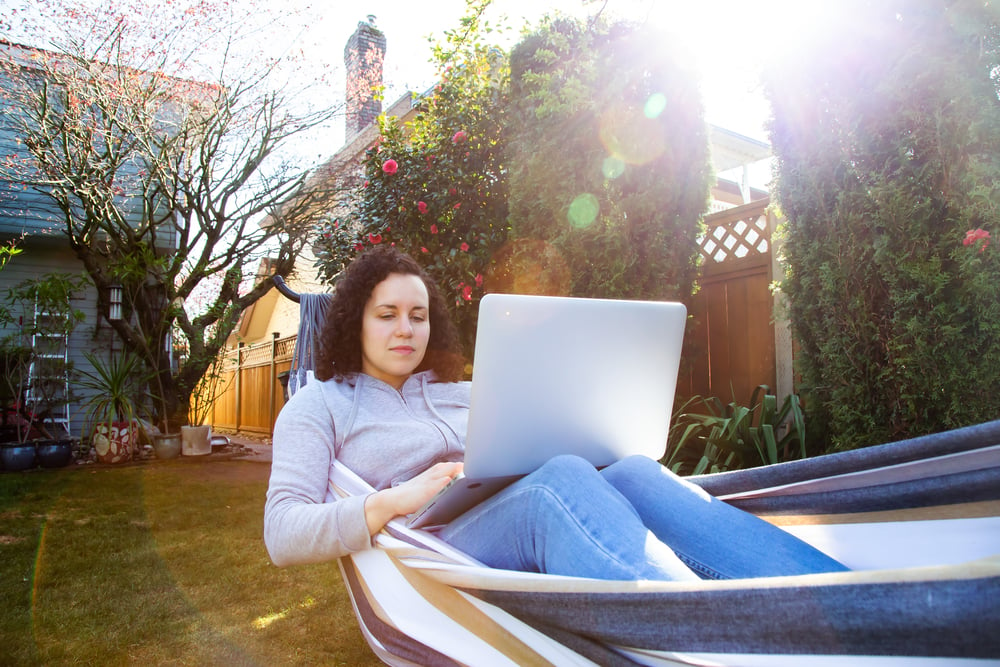 But there's so much more than that. We have the entire Internet at our fingertips, and with that, we have a lot of new, shiny tools in our toolbox.
Ready to stop just winging it and maximize your remote work?
These are our favorite working from home tools to make your WFH experience more fulfilling, productive, and connected.
Communication Channels
Slack markets itself as the smart alternative to email. This instant messaging platform brings together people, information, and tools to get things done. As a collaboration hub, your Slack workspace is a collaboration of channels that help your team stay organized, complete with searchable history, video/voice calls, and app integration.
There's a free version of Slack, or you can upgrade to a fairly-priced paid plan that meets your business needs.
While Zoom has been all the rage, you may be searching for an alternative.
Google Hangouts is the most widely used Zoom substitute. G-Suite also includes a paid version, called Google Hangouts Meet, which allows calls with up to 250 participants and recorded presentations (saved to Google Drive). You can also easily send a link to people outside of your organization.
With the free version, you can connect up to 150 people, but there are no presentation features and you're not able to record calls.
Utilities and Processes
Adobe scan is a free app for scanning documents.
Here's how it works: All you have to do is point the smartphone app at a document and the app will run a scan for you. Once the scan is complete, you can rotate it, crop it, add more pages to it or save it as a PDF. Then you can view it on Adobe Cloud on your computer.
You can use Adobe Document Cloud to then edit the text of the scan — it recognizes text — and combine files, but you'll need a paid subscription for the latter.
A Good Standing Desk
Face it: you're sitting down a lot more than usual lately. To combat that, we love this adjustable height desk. It supports heights up to 6'5", sports a removable keyboard tray, and allows you to adjust it so you can sit down too (because who wants to commit to standing at your desk ALL day?). There's even an option that fits into a corner space.
A Noise Canceling Headset
Your computer is very good at picking up background noise. If you're on a lot of voice or video calls, a noise-canceling headset is a must, especially if you have kids or a bored puppy. It's an easy way to come across with more professionalism. If you'd rather something wireless there are some good options for those, too.
A Business Webcam
If your laptop doesn't have a webcam — or your boss describes you as a block of moving pixels — buying a separate webcam can help you stay connected to your colleagues (and family!). We like this Logitech C930 Business Webcam, with a 1080p wide field of view and digital zoom, which allows you to adjust the frame to fit your environment. It also runs on less bandwidth, which allows for a crisper image even if your WiFi is taking a hit.
Freedom helps you stay focused on work by restricting the amount of time you can spend on specified sites. (We're looking at you, Reddit.) What's excellent about Freedom vs. other browser extensions or apps is that it can work across all platforms: Mac, Windows, Linux, iOS, Android, ChromeOS, Chrome, Firefox, Opera… Nothing is safe from productivity! Be free from distractions.

Freedom also developed a host of browser extensions that complement Freedom. We especially like Pause, which challenges you to momentarily pause and reflect before visiting a distracting website.
Have you ever tried the Pomodoro technique? If you're struggling to focus, this is going to upgrade your entire WFH experience. The time management method allows you to break down work into short intervals, traditionally 25 minutes in length, separated by short breaks.
And wow — it works. When your 25-minute timer is up, you won't want to stop working because you're in a groove and made so much progress.
Use Focus Booster to apply the Pomodoro technique, overcome distractions, maintain focus, stay fresh, and finish work on time. You'll waste less time throughout the day and have more hours to spend on things you love.
Project Management Tools to WFH
Manage projects and workflows confidently. monday.com connects your team so that you can collaborate the same way you do face-to-face. Manage and track your work in one easy, searchable platform. Eliminate email chains. Start projects with ready-made templates for an easy experience — and it's all super user-friendly.
You can set daily team tasks, track your time, personal tasks, hold 1:1 meetings, onboard employees, and so much more. They even have COVID-19-specific features, like a risk assessment and communications plan.
Automatically record all the time you spend in different work-related apps to create a timeline of your day. Then get AI to draft accurate time sheets for you. It's an effortless tool that will help you know the right people to pull into projects from one glance.
Health and Wellness
Calm is a meditation and relaxation aid that promises to help you sleep better, reduce stress and anxiety, and boost confidence through guided meditations, soothing music, and bedtime stories.
If you're a little weary of meditation, Calm is a brilliant way to dip your feet in; it's not too over-the-top, just very — well — calming. Give it a chance to sleep more, stress less, and live better.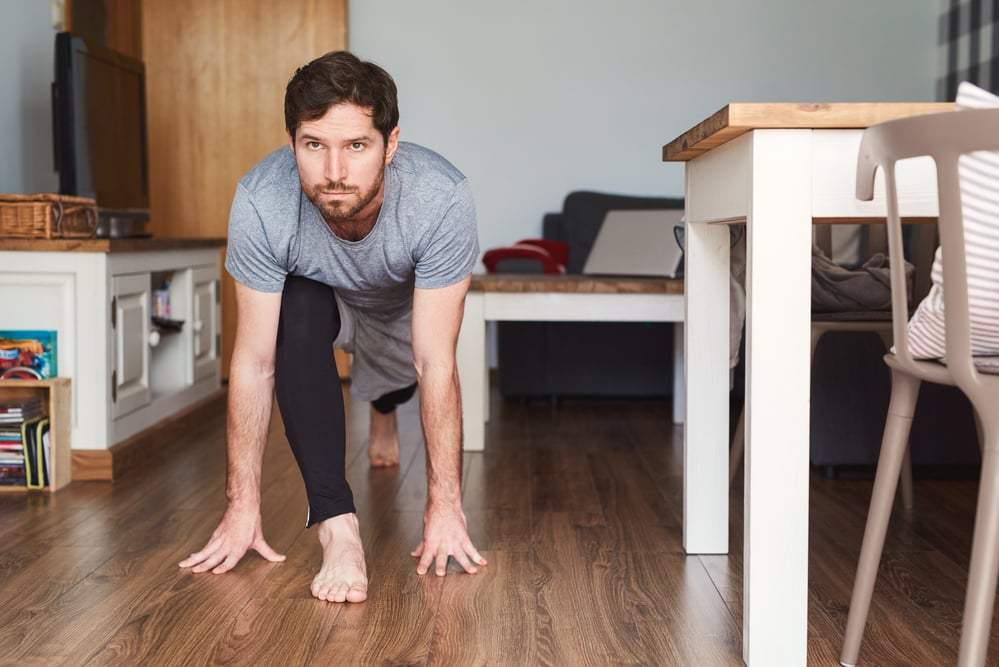 Choose your level, type, length, and more, and watch as an instructor guides you through each pose. It's a yoga instructor everywhere you go — and you'll never get the same class twice, so it's a sensible thing to do every day while you're stuck at home and beyond.
ClassPass is an app that allows you to exchange credits for workouts at any gym and fitness studio that accepts your pass. Think of it as a gym membership without being tied down to one gym. Right now, they are hosting digital video workouts — and that's great. But we can't overlook ClassPass Go.
Go allows unrestricted access to over 1,000 audio workouts from their trainers in running, cycling, yoga, strength training, and more. Audio workouts may be more comfortable for some since there's no need to look at your phone, so you're able to focus on your exercise or tune into your yoga practice. (If you haven't tried yoga, now's a good time to let it change your life.)
ClassPass Go is free with a ClassPass membership and only costs $7.99 a month without it.
For The Kids
Puzzle Race
"Can you finish this puzzle before I finish this meeting/spreadsheet/blog? Let's race!"
New puzzles daily! Hidden Pictures puzzles are developed to promote learning and life skills — and they're fun! There's a free puzzle every day, but it's only $2/month for membership if your kids are craving more.
Get Outside
If you're able, let them enjoy that beautiful springtime weather while you work! Painted rocks and chalk masterpieces have flooded social media lately. Fill their time with creativity.