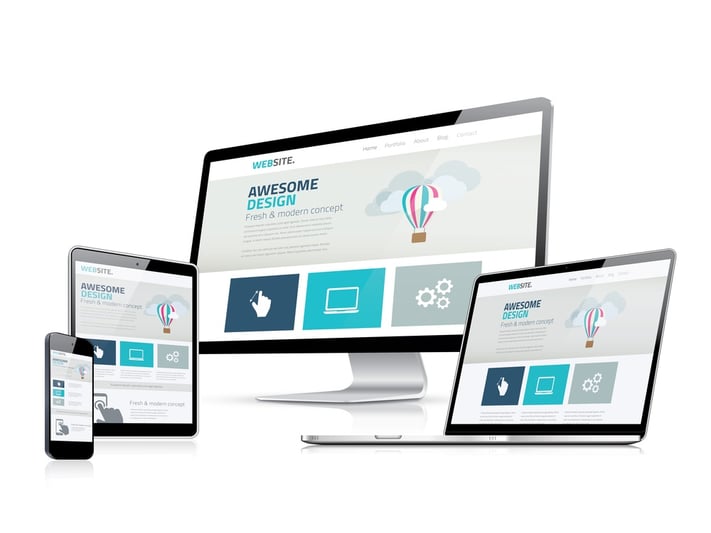 In today's digital marketplace, it's vital that your business not only has a website, but one that's attractive, informative, and easy to navigate.
For many startup companies, a professional web designer is just not in the marketing budget. If this is the case for your business, there are a number of easy-to-use content management systems to build and maintain your website over time.
Here are the easiest content management systems that you can use to build your website without help:
WordPress
WordPress is the CMS of choice for many startups because it provides great flexibility in design and also offers a supportive developer community. Another perk about WordPress is that it has free templates and plug-ins but also offers purchasable versions of both. Keep in mind that in either case, you'lll still have to pay for hosting and a domain name.
Right out of the box, WordPress sites look a lot like typical blogs. This is great for professional bloggers or brands that just want to start a company blog. However, it can leave some business owners wanting more when it comes to designing a fully functional e-commerce or other business site. Regardless, the simple and powerful platform is a great place to get started for those who are looking for affordable options and lots of free advice from professionals. This is one of the best options for those who are looking to develop a simple site.
Squarespace
Squarespace is one of the easiest content management systems to use because it provides all-in-one services that allow you to quickly and simply build a beautiful and functional website in as little as an hour. Using Squarespace requires no coding experience. Anyone can use the simple and flexible platform to add or subtract site elements, build pages, or add content to the site.
To get started, simply sign up and start building your website. They have a variety of attractive and responsive themes to choose from, which you can personalize to fit your company's own branding.
The only downside to Squarespace may be that it isn't free. Prices vary based on packages, which include different features such as adding a shopping cart or company email account. However, this CMS is an affordable alternative for those who want the site building and maintenance processes to be as easy and convenient as possible. What's more is that using Squarespace eliminates the need to find hosting, install software, or purchase a theme. If you want the simplest option for quickly creating a beautiful site that has rich functionality, Squarespace may be the way to go.
Wix
Wix is another great option for creating a beautiful and responsive website without needing to code. Much like Squarespace, this CMS provides all the services you need to get your site up and running from custom domains to hosting services.
Wix is very flexible, allowing you to move and change elements until your site looks just the way you want. It's also one of the few site builders that allows users to animate text and other site elements. Wix also has a robust app market that allows you to access hundreds of third-party apps to add to your site.
Like Squarespace, Wix provides affordable subscription plans with different features based on your needs. The plans range from a basic package offering 1GB bandwidth to a VIP package that provides unlimited bandwidth, a free domain, and more.
A few downsides to using Wix is that it doesn't allow you to change the template once you have chosen one. It also doesn't allow you to access the source code to make adjustments in case you do have coding muscles that you wanted to flex. However, if you're looking for an easy-to-use system with no coding required, Wix is a great option as it helps guide you through the site building process to create an attractive end product
Weebly
Weebly is another easy-to-use website builder that allows you to drag and drop different site elements to customize your website to fit your needs. Like Wix and Squarespace, Weebly provides all the services that you need to get your site up and running, including custom domains and hosting services. With their attractive mobile-friendly templates, Weebly allows you to build a professional website in no time. For the most part, using Weebly does not require any coding. However, the system only allows you to change the font styles and overall color schemes of each template. Any further modifications require you to make adjustments to the code.
Weebly tends to only introduce new system features once or twice a year, so this content management system tends to work best for those who just want a simple site that's easy to manage.
Weebly offers a number of different packages from the free basic use to the business package, which works well for small businesses and stores. Prices vary, but each package is generally affordable. In addition, the company is currently offering a free domain and Google ad credits as an added bonus for new users.
Joomla
Joomla is another flexible site building platform that makes it easy for beginners or those without coding knowledge to build an attractive and functional company website quickly and easily. Like WordPress, it offers a variety of robust plug-ins and templates to help you get more functionality out of your site. Also like WordPress, Joomla is free to use outside of hosting and domain name costs.
When using Joomla straight out of the box, it allows you to do a lot with your website right from the beginning. You can add pages to your site and start experimenting with design in a matter of minutes. This CMS is powerful and easy-to-use. With the right modules, you can do just about anything. However, if you can't find the modules you need, it is less easy to customize than other content management systems.