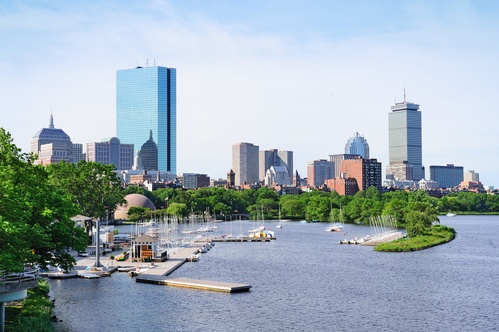 Over the past several years, inbound marketing has experienced a rapid growth in popularity, and startups in particular have latched on to this marketing strategy for a number of reasons.
As compared to traditional outbound marketing campaigns that focus on creating sales-y advertisements, an inbound marketing strategy is both less expensive to execute and more in line with the typical startup's culture and outlook.
Many startups also find that an inbound marketing campaign can generate a significantly higher rate of return on their marketing budget over the long term, key for new companies looking to make the most of every dollar spent.
So how are startups in Boston utilizing inbound marketing to benefit their business?
The Value of Expertise
One of the key aspects of any inbound marketing campaign is a focus on providing valuable information to potential customers in order to promote engagement with a company and its brand.
For many startups, an important way to drive customer engagement is by supplying new, original and high-quality content that draws upon the company's knowledge and expertise. This content can vary depending both on the nature of the company and the needs of its potential clientele.
While many startups focus on providing informative and authoritative written content through blog posts or articles, some startups take a different approach. For example, a firm whose work revolves around video production and visual design might choose to create a video blog that highlights their particular capabilities and informs their customer base about new and innovative production techniques.
Whatever the approach, the goal is the same: draw potential customers in by providing them with captivating and intelligent original content.
A Focus on Each User's Individual Journey
While providing interesting content is key to any inbound marketing strategy, savvy startups are going a step further and customizing content to fit potential customers at each step in their journey.
What does that mean?
Each prospective customer will go through several stages in the process of becoming an actual customer, from their initial awareness of the brand to the point at which they make a purchase or engage the startup's services.
The best startups utilize an inbound marketing strategy that presents content relevant to potential customers at every stage: answers and basic information for those who have only just heard of the startup to more detailed and focused content for those about to sign on as an actual customer -- awareness to decision stages.
Drawing Leads In
The key differentiator between outbound marketing and inbound marketing is the approach to lead generation.
While outbound marketing actively pursues leads and tries to persuade unfamiliar customers to engage with a brand using sales-oriented techniques, inbound marketing seeks to attract potential customers by offering something of value: information, interesting content or engaging entertainment.
What does this mean for how startups in Boston are pursuing new leads using inbound marketing?
Rather than buying ad space and launching widespread e-mail blasts, these new businesses are focusing on providing interesting content, cultivating an active social media presence and improving their placement in search engine results.
With all of these techniques, startups have a clear strategy: set the stage for the right customers to come to them.
Ultimately, inbound marketing is most successful when these various elements come together and augment each other. Startups in Boston that focus on utilizing a variety of inbound marketing techniques in conjunction with one another are seeing the greatest results from their marketing campaigns.