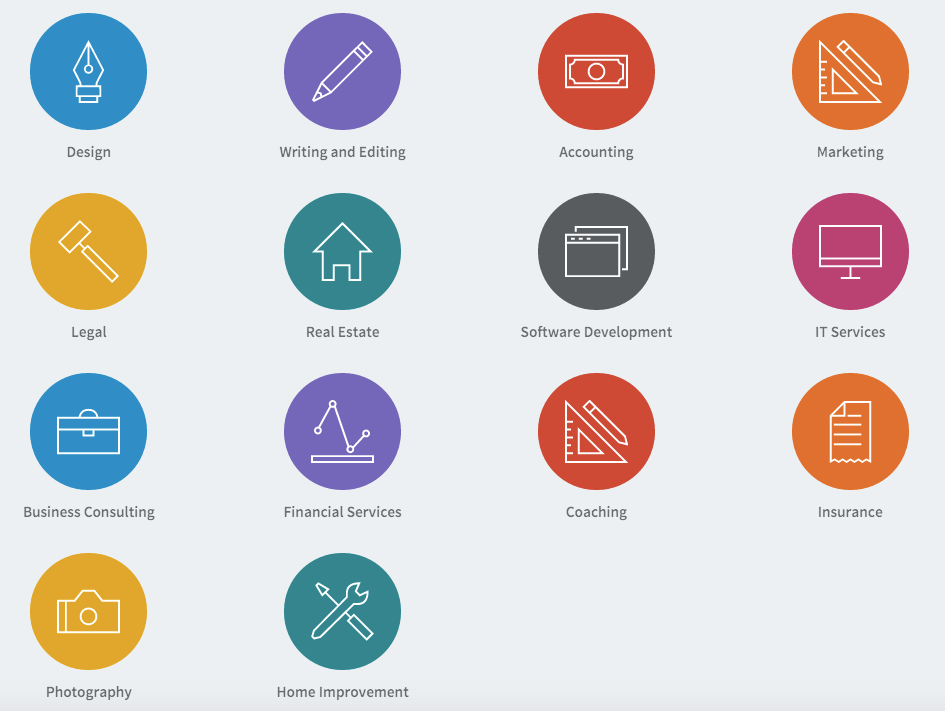 In the last decade, LinkedIn has built a robust database of 433 million registered users. Included in this number are hundreds of thousands of marketing experts. Until recently, LinkedIn's biggest strength remained firmly in its capacity to connect professionals online. At last, it's leapt into the freelancer-for-hire marketplace. The new service, named ProFinder, has a broad focus and is able to narrow down the request to specific niche skills. Here we'll take a look at a few pros and cons of this new LinkedIn offering.
Monetization of the LinkedIn ProFinder Service
Pro: While competitor freelancing sites charge between 10 and 30% of successful contracts, and are quickly adding more fees, ProFinder is currently free because it's in its pilot phase. It's free for both those making requests as well as those who are submitting proposals to fill those requests. Marketing experts and other freelancers for hire name their price, and the entirety is collected when the service is complete. This means that initially, you'll pay far less for your resources. Once the pilot phase is over, submitting your first five proposals will be free unless you open a Business Plus account, which gives you unlimited free proposal submissions.
Con: As it has been for years, LinkedIn is a place to discover new contacts and potentially generate more leads for your business. By the same token, ProFinder lets you discover resources and present opportunities to them. However, it's not an end-to-end service provider. This means there's no way for employers and hired freelancers to exchange money for services completed. This can feel risky to freelancers, especially those who don't already have a means to collect payouts. There are plenty of payment collection options in the marketplace, and some freelancers may even consider using their own Escrow account, but this is an extra step freelancers and employers will have to take when using ProFinder.
Submitting a Request to Find a Freelancer
Pro: Submitting a request is pretty straightforward. Like most freelancing sites, you start with entering the general industry or type of service you need. Then you're asked some more specific questions about your project, including the scope of the work, timeline, communication preferences and more. Once you hit submit, you're promised to start receiving proposals in 24 hours. Not bad, right?!
Con: The ability to submit requests and start getting proposals right away is great, but in some cases a generalist won't be able to meet your needs. In this vein, ProFinder asks you to narrow down the type of work you need. For example, if you're looking for a marketing expert, you're going to have to get a little more specific. When entering "marketing" to start your search, you're presented with several types of marketing services you might need -- content marketing, email marketing, social media marketing, etc. It'll be important for you to know or understand the specific type of marketing work you need, so you (and ProFinder) can target the right people for your request. Getting the right person for the job isn't a "con", but if you're not familiar with marketing, it'll take some time for you to figure out exactly the person you need.
A Professional Who Can Get the Job Done
Pro: It's no secret that creative and digital fields dominate the freelance marketplace, but it can still be hard to find marketing experts that are effective and come highly recommended by trusted sources. Considering LinkedIn's size and ProFinder leveraging LinkedIn user information like recommendations, ProFinder has a clear advantage of having a majority share of the marketplace's trusted available resources. This means that when people are looking for marketing experts, LinkedIn will have more qualified options than any other freelancer network online.
Con: ProFinder is currently limited to U.S.contracts, but later in 2016, it will roll out internationally and expand vertically. Since LinkedIn vets every contractor it lists, it can be assumed that international expansion will move slowly.
What did we miss? Are there other pros and cons? Share your thoughts below.