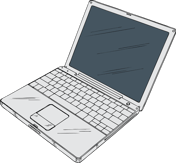 Technology has changed the way we do business. It's leveled the playing field so much so that the small mom and pop shop around the corner now has a more realistic chance of competing with that large corporation with the small margins. You know the one; they have a VP of Marketing who's managing 6 people, and it's the sole responsible of one of those people to manage the company's social media channels.
Small companies may not be able to compete when it comes to the size of the workforce, but by mastering a few modern marketing concepts, small businesses can compete when it comes to marketing. Using modern marketing concepts, companies can propel their business forward and increase leads, sales, and revenue.
Here are the three modern marketing concepts that will make the biggest impact.
Inbound Marketing
Inbound marketing has quickly become one of the most important modern marketing concepts for all businesses, big and small. In a nutshell, inbound marketing is the process of attracting the right potential customers, converting potential customers to qualified leads, nurturing them through the buying process, and converting leads into customers. Once prospects have converted to customers, they become evangelists and help you get more leads by making referrals and sharing your content.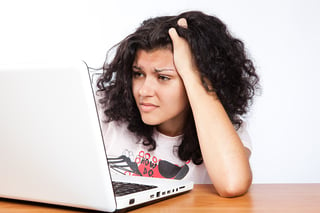 The inbound marketing process begins with content. Providing the right content at the right time is what will bring people to your website. The right content can vary by business, but people typically do searches online when they're experiencing a problem or looking for an answer or solution. If you build content that answers questions a customer might have, or solves a problem they're experiencing, they'll find you when they need help the most.
Take a carpeting business for example: creating posts that teach your website visitors how to get wine out of a rug or how to measure a room and get the square footage will not only attract the right customers, but will also position you as a trusted voice in your industry.
Social Media
No doubt someone has told you that you need to be on social media if you want to grow your business. Social media marketing is a very effective way to communicate to your customers and grow your business. However, it has to be done the right way. Too many businesses use social media as a broadcasting station, and it's obviously meant to broadcast in the sense that you can deliver a message to many people at once, but sending out sales message after sales message will not get more leads.
Being on social media gives you an opportunity to engage with your prospects, customers, and evangelists. Building a community around your business and your products gives you a leg up against your competitors because it creates a stronger tie with these people who will defend you, support you, and tell all of their friends about you.
Some companies use social media as a de facto customer service department. This means they're constantly monitoring their social media feeds and replying and resolving issues quickly. If you're not prepared to pay close attention to your social feeds, then you should reconsider having them. There's nothing worse than a customer's grievances fall on deaf ears. Engage with your followers. Answer their questions. Solve their problems.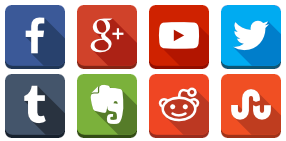 You can also use social media to humanize your business. Take your customers "behind the scenes" by posting photos of your office or factory floor. Feature one of your employees who has reached a milestone like getting married, having a baby or ten years of employment with your company. Show your customers you're more than a business, you're people, a family.
Email Marketing
While using email as a tool to reach people isn't a new concept, the way we use it and the best practices around it have changed since the earlier days of email marketing. It's still one of the most cost effective components of a marketing strategy, and if done well can get the attention of a potential customer and convert them into a lead.
These leads are then included in your contacts list, which you've segmented based on criteria like location, title, decision making power, etc. and these lists are then used to create and deliver targeted messages with offers that will lead the specific list of people through the buyers journey -- taking them from visitor to customer to evangelist.
You should be continually building your email list. This is easily one of the most valuable assets your business will own. Your email list is comprised of people who who have already bought from you or are keenly interested in what you have to sell. You can easily sell to this list over and over again.
Marketing will continue to change, and with most marketing activities today closely tied to technology, the changes will probably come more quickly than you'd like. However, mastering the three key modern marketing concepts -- inbound marketing, social media marketing, and email marketing -- will give you the best chance to grow your business until the next modern marketing concept comes around.