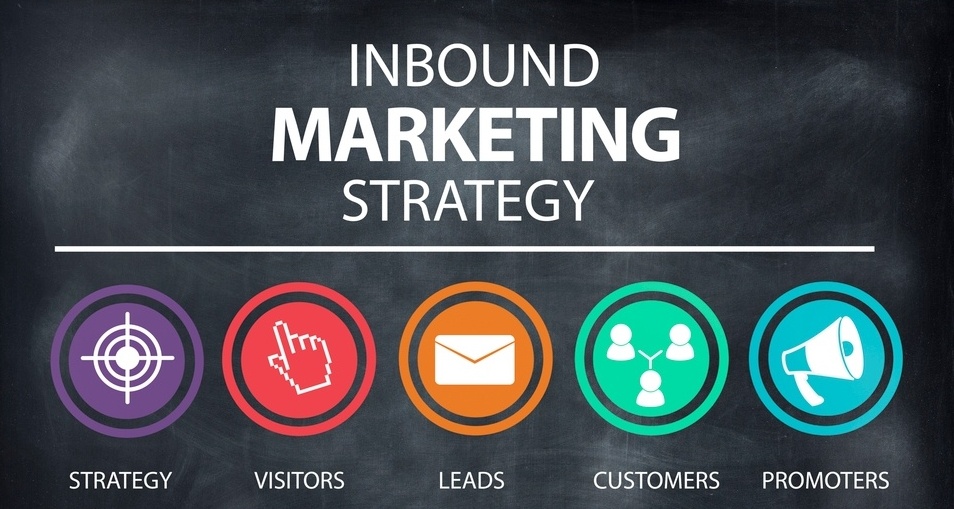 You've recently been given the responsibility of marketing your company. If you're like some marketing directors, you'll think about utilizing advertising, but won't think about utilizing your internal resources. Not using both could be a big mistake.
According to a study by HubSpot, an expert in inbound marketing services, inbound marketing creates 54 percent more leads for sales than outbound marketing. Inbound marketing services are often significantly more cost efficient. Thats particularly important if your company is a small business or a startup company. How much more cost efficient? Inbound marketing strategies cost 62 percent less per lead than outbound marketing strategies.
"If you are not using inbound marketing yet you are missing out," wrote Incisive Edge marketing manager Michael Kaeflein in "Top tips: How to benefit from the rise of inbound marketing," the article that reported HubSpots positive findings about inbound marketing services.
Inbound marketing can definitely complement outbound marketing tactics such as pay-per-click marketing (PPC). If you're more of a thinker than a shouter, you might prefer promoting your company using inbound marketing tactics like well-written blogs and well-produced podcasts and videos rather than using outbound marketing tactics like cold calling and handing out flyers.
If youre more of a thinker, you should also know that you can promote your company without explicitly promoting your company. You can utilize blogs, e-books, newsletters, podcasts, social media, white papers, and many forms of content marketing to subtly promote your company -- to convince prospective clients that your company is outstanding at what it does.
Here are five tips for promoting your company using inbound marketing services:
1. Write Blog Articles About Your Industry

Writing about the greatness of your company is something virtually every marketer does -- but many prospective clients wont buy your sales pitch. Instead, show that your company has expertise by writing knowledgeably about the industry. You could write a column with how to tips or a column analyzing recent industry developments and trends. Your company could gain stature -- and clients -- with these kinds of articles.



2. Post A Video Or Podcast Showing Your Expertise

The concept of Tip No. 2 is almost identical to the concept of Tip No. 1, but it adds a personal touch. Videos and podcasts posted on your website could give several of your companys executives an opportunity to talk about their expertise on important industry issues. These broadcasts can make prospective clientsmore comfortable with the people running the company-- and the company. Blatant sales pitches aren't necessary. Effective broadcasts can paint your company in a good light without explicitly marketing your company.



3. Share Info Your Prospects Might Be Interested In

Besides the blogs you've written, you should also post blogs relevant to your industry. These blogs could be news or advice columns written by other industry experts. The best way to present this information is to write a headline, start the text by talking directly to your audience about the news or column, share the news or columns highlights, and provide a link to the entire original blog. Sharing others blogs increases the chance they'll share yours. Updating your website regularly with interesting news or columns is crucial to luring your prospects to visit your website regularly.



4. Start Conversations On Social Media

Giving prospects an opportunity to talk to your company about industry news and issues is another way to promote your company. You can do that in a comments section below each blog. You can also post a link to the articles on social media websites such as Facebook and LinkedIn and start conversations about the blogs below the posts. The channels where you should participate will vary by industry, but most businesses will find LinkedIn to be particularly crucial. You should join its pertinent industry groups so you can enhance the chances that you will talk to as many prospective clients as possible.

5. Produce E-Books Showing Your Expertise
What if a prospective client had the opportunity to download or print the highlights of your how-to columns and analysis of industry news and developments in one e-book or one white paper? You can show your expertise in a document that could be a keepsake for prospective clients who want to know about your industry. Business experts are always advising business executives that they can raise their profile and credibility using long-form content.


Its true that inbound marketing tactics can often take more time to work than outbound tactics to sell your products and services, but your company could be significantly better off in the long run if it increases sales by establishing itself as a credible expert in its industry.