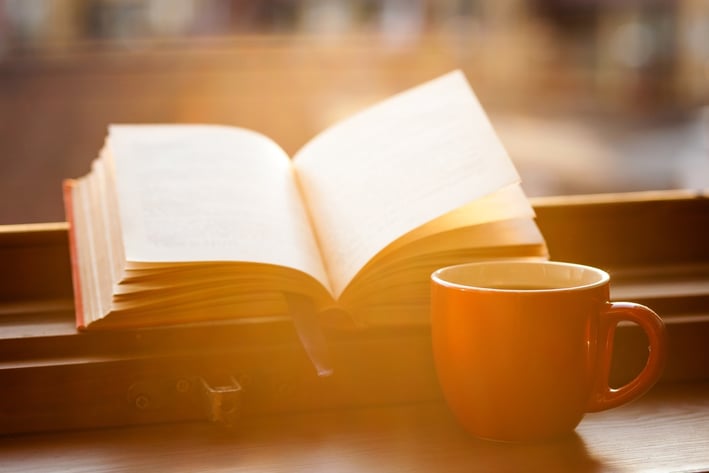 If you want to be successful in marketing your tech company, you should always be looking for new resources and insights. It's important that you're continuously educating yourself about the best practices so you can stay one step ahead of your competitors.
Here's a list of the top 5 books we think will help you better understand what it takes to be marketing technology companies.
1. REWORK by Jason Fried and David Heinemeier Hansson
REWORK is a must-read for any tech startup founder or marketer. If you're looking for the traditional business advice about business planning, looking for investors, or studying the competition, you won't find it here. Instead, Jason Fried and David Heinemeier show you why the old rules and traditions just don't work anymore for the modern business owner. The book includes a collection of short essays that offer straight forward advice and counterintuitive ideas that are meant to inspire you and motivate you to take action.
2. Traction: How Any Startup Can Achieve Explosive Customer Growth by Gabriel Weinburg and Justin Mares
Traction is not your ordinary book offering startup advice. After learning from their own experiences, Gabriel Weinburg and Justin Mares put together a guide to help startups learn to consistently grow their business and acquire new customers. Drawing on interviews with successful startup founders like Jimmy Wales of Wikipedia and Dharmesh Shah of HubSpot, the book teaches startup founders the 19 channels that they can use to build a customer base. Their three-step framework, aptly titled Bullseye, helps startups recognize which of the traction channels will work best for their business to create and sustain growth.
3. Permission Marketing: Turning Strangers into Friends and Friends into Customers by Seth Godin
Though Permission Marketing was released in 1999, the book still holds up today as an important read for any modern business owner or marketer.
Seth Godin, who has been called the ultimate entrepreneur for the Information Age, discusses why interruptive marketing like television ads or cold calls just don't work anymore. Instead, Godin argues that companies should adopt a marketing philosophy that focuses on developing long-term relationships with those who have indicated an interest in your brand. This is certainly a must-read for anyone who is just getting started with marketing technology.
4. Crossing the Chasm: Marketing and Selling High-Tech Products to Mainstream Customers by Geoffrey A. Moore
This book isn't a new find! But if you think it's outdated or the lessons don't apply to today's market, you should take another look.
In Crossing the Chasm, Geoffrey A. Moore provides a guide for marketing cutting edge products to larger consumer markets. In the book, he explains the great gap that exists within the technology adoption lifecycle between early adopters and the early majority. He then provides effective strategies for marketing in the digital world to accelerate adoption across every segment.
Now in its third edition, this book provides an updated game plan for any company in a high tech industry that is looking for ways to improve their marketing to reach a wider consumer audience.
5. 100 Days of Growth by Sujan Patel and Rob Wormley
Yet another must-read for any startup founder or marketer is 100 Days of Growth. Most tech startups have to hit the ground running when it comes to launching marketing campaigns, but it can sometimes be difficult to determine the best place to start.
Developed with startups in mind, this e-book provides 100 actionable and tested tactics to help you build brand awareness and foster long-term business growth. The authors provide real-world examples for each of the tactics and recommend which tools and steps to take to get started.