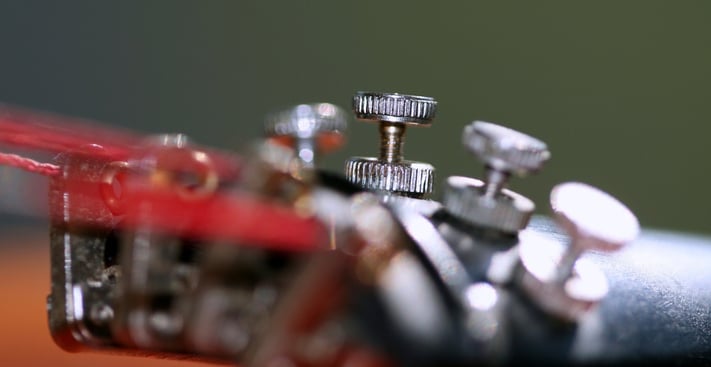 Here's a stark reality that makes little sense - many businesses have no legitimate marketing plan. Everyone knows they need marketing. Most people even have a great grasp of what type of content works well. But they don't have a concrete plan in place. And you can't possibly meet your marketing goals if you don't have any goals to begin with. The problem many businesses run into is that they don't know how to document their content strategy.
The truth is that your marketing plan should encompass all of your content. It's every communication your business has with potential customers. This sounds massive, but it doesn't need to be perfect because it's ever-changing. Your marketing strategy, the content you use and how you share it, should be revisited regularly. You don't want to keep creating and publishing content that never offers conversion. And you definitely don't want to miss the chance to capitalize on the type of content your audience craves.
Tips to Fine Tune Your Content
First let's get a good grasp on what your content is, because a lot of people miss the mark here. Your content is EVERYTHING. Literally, it's everything you share on every channel that relates to your business or product. This means video, memes, short twitter posts, long blog articles, and posts that link back to your site. It's all relevant. And on the micro-end, any comments from someone representing your brand on social media is also content. All of it goes toward building the larger image of who you are. You might not include tweets back to a follower in your written plan, but it does help shape the way your audience views you.
Here are some key ways to develop your content to meet your marketing goals more efficiently and in less time:
Know Your Audience. You have a key demographic, and you should start with some general research. But that's not entirely enough. Build customer profiles and flesh them out. Figure out exactly who your cross section of audience is so that you can fine tune the best places to find them and ways to open a conversation they'll respond to.
Develop Targeted Content. Once you know who and where your audience is, it's far easier to develop the messages they want to hear. With concerted effort and a targeted message, you'll gain engagement much faster than a blind approach to sharing content.
Measure the Metrics. The most important step in your content development is in measuring the results. Creative genius can only get you so far - you have to be able to look at the metrics and determine which content works for your audience. This is going to be a work in progress and you'll notice changes along the way. Tastes change and, hopefully, you'll add to your audience as you go. But overall, knowing what they respond to will help you build a following faster.
Create New Content With Previous Data. Every time you create content for a new campaign, you should pay attention to how past content performed. This will tell you which audience you're missing, which content has better engagement and on which platform.
For those with little experience in marketing, content marketing can be complex and overwhelming. But the reality is that if you have a content strategy and an executable plan to achieve your goals you're already far ahead of some of your biggest competitors.