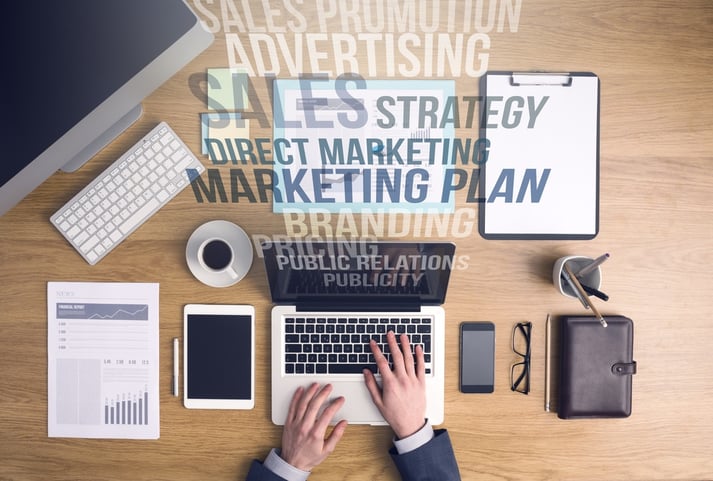 If you're running a small or medium size business, the odds are pretty good that social media plays a key role in getting your brand into the public eye. The problem is that it's time consuming. According to the Social Media Marketing Industry Report, 41% of marketers spend more than 11 hours a week on their social media accounts. That's an enormous time commitment added to your already full schedule. And that's where hiring social media marketing services can help.
You're probably aware that you can outsource your social media marketing function, but you might not realize how many different options you have. Most people think of social media marketing services as experts who take care of your company's whole social media network. This is only a very high-level way to looks at it. Since social media is a personal way to connect with your customers, you might not want to hire someone external to your company to oversee it. Many small business owners want to have control over this aspect of their business. It might also be a cost saving measure to do the work in-house. But it's likely the time commitment is really eating into that savings.
Individual Components of Social Media Marketing Service
If you want to maintain control of your social media function and at the same time win back some of the time it takes to execute your social media strategy, try hiring out for some of these responsibilities.
Researching Your Market

Did you know that you can hire someone to research the industry leaders, conversations, and audience in your market? This saves you all of the hours of scouring your platforms. Your expert can either make the connections using your profiles or give you a detailed list of where to find these people/conversations.



Finding/Creating Images

Images are exceptionally shareable, but time consuming to create. You can hire experts to gather and create images that speak to your brand. They can also follow through to make sure that you have a legal right to share content, so you're never inadvertently infringing on creative copyright.



Creating Video Content

Video Content provides fantastic conversion rates but many small business owners have trouble mastering the medium. You can hire an expert to create videos specifically for your business and then share them on social in the hopes that they go viral.



Managing One Platform

If your business would find great conversion on a platform you don't have time to run, you can always hire out an expert just to create your presence and manage individual account.



Reporting on Analytics

Measuring and reporting results is critical to determine whether you'rebeing effective or whether you need to make changes to your activities. Analytics can also be hard to understand. You can hire an expert to go through your results and create regular, detailed reports. Basically, they explain the numbers and provide direction.



Running Contests

Contests and otherpromotional campaigns are great for engagement, but they're also time consuming to run. You can outsource the job of creating and running contests.

Planning Content

Sometimes the biggest hassle of staying on track with your social media marketing is in brainstorming content. You can hire someone to come up with a schedule of content so that posting practically takes care of itself.
Right On Time Management Skills
One of the biggest assets in any manager is the ability to delegate responsibilities. Social media management is really no different. Small companies often take care of large portions of their social media campaigns in-house. That doesn't mean they can't use a little help. You might decide to contract someone on a regular basis or keep some trusted experts on hand to help with specific projects. Sometimes just hiring out for one aspect can be a huge time relief. It also tends to improve your ROI. Social media marketing services offer an excellent resource to give your small business a major boost in marketing muscle and time savings.