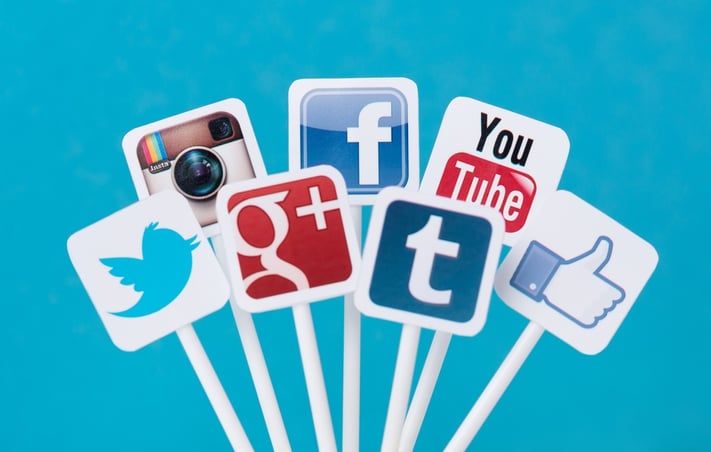 The actual generation and distribution of content on social media can be time consuming and overwhelming. This is especially true for those people who aren't already familiar with the different social networks and how to use them for marketing.

Several marketing agencies offer social media management services, and for some businesses these agencies are an indispensable asset when it comes to getting visitors to your website from your social media channels.



What Services Are Provided By Social Media Management Companies?
Some agencies limit their services to specialized areas of social media marketing, while others offer a more general type of coverage. The needs specific to your business will dictate which services you'll find most useful, but some common options include:
Benefits of hiring for Social Media Management Service
Saving time
You might think that posting a couple of messages on Facebook and Twitter is all you need. But this is never enough activity to make a real difference. Putting in place a social media strategy and managing messages across platforms in a way that produces results for your business can be extremely time-consuming, especially for those who are less or completely unfamiliar with the process. When you don't have internal resources to dedicate to this, hiring external resources makes sense.
Leveraging the expert's network of social media contacts
When you hire someone who's an expert in a specific service offering, you're also getting reach into their network. Consider that when you're hiring someone to improve your business results, you're also getting access to all the relationships they have and all the people they know.
Social media advertising expertise
Most people who are active on social media for personal use will never have to use the advertising side of the platforms. It's not that using the tools can't be learned, but that learning them and getting to a point where you're getting a return on your investment can take time. And if you're a business that wants to see results quickly, then hiring someone who already knows about social media advertising is in your best interest.
Leveraging tools that you would otherwise come at a cost
All experts have select tools they prefer to use to get their work done. When you're a small business, using marketing tools in addition to all your other business tools, can make for a hefty list of expenses. Marketing tools can range in price from $10-200/month, but working with a service provider you can get the benefit of using the tools without having to pay for them outright.
When hiring for social media management services, take the time to carefully consider what kind of results you hope to get and be realistic in your expectations. Hiring an expert may be the only tool you need to grow your brand awareness and drive more traffic to your website.